i-Screen launch: Safeguarding Trade Transactions

OCCURRED ON TUESDAY | SEPTEMBER 14, 2021 | 3:00 PM - 4:00 PM EAT, 8:00 AM - 9:00 AM EDT
About the Webinar:
i-Screen system is a safe and secure portal that offers traders the opportunity to vet international businesses before undertaking any business with them. This system is important to the trading community to avert instances of traders being duped by unscrupulous individuals in the course of conducting import/export transactions.

The system provides a credible list of information on international businesses and individuals, providing a superior platform to verify transactions and reduce time spent pursuing leads with whom one cannot trade.
SPEAKERS: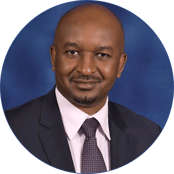 Amos Wangora, CEO, KenTrade

Amos Wangora is the Chief Executive Officer of the Kenya Trade Network Agency (KenTrade) before then he served as the General Manager Operations and Project Director for the Kenya National Electronic Single Window System implementation (Kenya TradeNet System) with responsibility for the system implementation and operationalization. He holds a Master's degree in Maritime Affairs specializing in Port and Shipping Management from the World Maritime University (Sweden). He is also a Fellow of the Institute of Chartered Shipbrokers (UK) and a Certified Information Systems Auditor (CISA). He has over Twenty-Five years of work experience in the Trade and Logistics sector with specialization in C-Suite Strategic Management, Maritime Affairs, and Project Management in Port, Customs, and Trade sector automation. He has vast experience in the designing, development, and implementation of ICT interventions for Trade and Transport facilitation.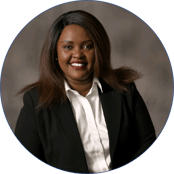 Rose Ronoh, Moderator - Director, Strategy Compliance & Business Development

Rose Ronoh is the Director, Strategy Compliance and Business Development at KenTrade, before holding this role she previously worked as the Director Trade Facilitation, where she was responsible for implementing Trade facilitation and Value-Added Services that houses the i-Screen product. She is experienced in marketing and previously handled the Manager, Customer Service, and Contact Centre role at KenTrade where her contribution saw the agency improve on service delivery through optimizing our service delivery charter. Rose has over 17 years' experience drawn from both the private and public sectors. Her qualifications include a Master's in Business Administration, Bachelor of Science in International Business Administration, a Post Graduate Diploma in International Trade Law and Trade Policy, and a Professional Certification in International Trade. Rose has interests in driving an increase in intra-African trade and promotion of gender mainstreaming in trade.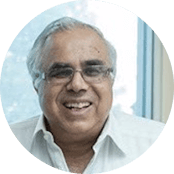 Raj Boveja, President, CEO, and Founder of OCR Services, Inc.

Raj Boveja is the President, CEO, and Founder of OCR, Services. Inc. Nearly four decades ago, Raj founded OCR and started the company with a public-private partnership with the United States Government, during which he consulted on the integration of software solutions for the global trade community. Since then, Raj has leveraged his capabilities to establish global standards for software, web-based application tools, and information databases for international trade compliance. He is responsible for evolving OCR's offerings from a single application into an extensive array of modules, SaaS products, and country-specific solutions encompassing key business areas including Export Operations, Import Operations, Licensing & Permits, Security & ID, Data as a Service, and a robust Knowledge and Resource Center. Today, companies of all sizes including many Fortune 500 companies worldwide rely on his innovations to ensure compliance with global trade regulations. As OCR's product line and industry footprint have expanded, so has the company's international presence. Raj holds a Bachelor's Degree of Science from the State University of New York, and a Master's Degree in Business Administration from George Washington University.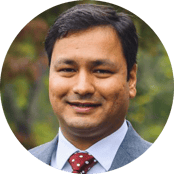 Abhishek Kishore, Managing Director - Global EASE International Practice at OCR Services, Inc.

Abhishek Kishore is the Managing Director - Global EASE International Practice at OCR Services where he is responsible for expanding OCR's footprint in the international markets. Previously, Abhishek served as the Deputy Country Head - India at the U.S.-India Business Council (USIBC), U.S. Chamber of Commerce. In this role, he was responsible for Council-wide policy advocacy and stakeholder engagement initiatives in the U.S.-India corridor for leading US and Indian companies. Along with that, he also focused on the Digital Economy domain, advising several technology companies (global U.S. and Indian IT leaders, e-commerce, and fintech innovators) on government policies and regulatory frameworks. Prior to USIBC, he was based in Los Angeles helping a big data analytics startup expand its business in the Southern California region. Abhishek has previously worked for major companies including Infosys Technologies, Cognizant Technology Solutions, and Forrester Research in India as well as in the United States for several years. Abhishek is a computer science engineer by training and has a Master of International Business (MIB) degree from the Fletcher School of Law and Diplomacy, Tufts University in Boston.
If you have any questions about the webinar or require assistance, please contact us.