REGISTER TO RESERVE YOUR SPOT FOR OUR FREE WEBINAR:
Maintaining Post-Brexit Trade Relations during COVID-19
WEDNESDAY | FEBRUARY 24, 2021 | 2:00 PM - 3:00 PM GMT | 9:00 AM - 10:00 AM EST
Although the recent UK-EU trade deal offers some light at the end of the tunnel towards ensuring the continued flow of goods, there are still many questions around how it will affect business operations in the current COVID climate. Join us for our latest webinar where our panel of experts will be delving into what this formal change will mean for traders.
Topics include:
The new deal - what's in and what's not

Aerospace regulatory issues and the lack of defence agreement impacts on businesses Brexit and Covid19

The current landscape, what we know and what to expect next.

Q&A to follow
SPEAKERS: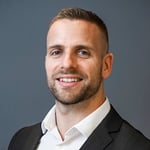 Jonathan Hawkings, ADS
As Director of Policy, Jonathan leads ADS engagement with political and governmental stakeholders, in the UK and internationally. Jonathan manages the ADS Policy, Economics, Public Affairs and Media team, overseeing strategic policy development, political and public communication, economic analysis and research. Jonathan was previously Head of Policy and Public Affairs at ADS, joining the organisation in November 2017. Prior to joining ADS, Jonathan was Senior Policy Manager at the Society of Motor Manufacturers & Traders (SMMT), the UK automotive industry trade association.

Oliver Newton, ADS
As Aerospace Policy Adviser at ADS, Oliver is responsible for engaging with members and Government to develop ADS policy positions across all areas that impact Civil Aerospace. Oliver identifies and communicates member's priorities in relation to the future UK-EU relationship, COVID-19 impact and recovery, the net-zero agenda, and wider industrial strategy to policy officials in the UK Government. Prior to joining ADS in 2019, Oliver spent two years working in the Business Engagement team at the Department for Exiting the EU, leading the department's engagement with the advanced manufacturing sectors.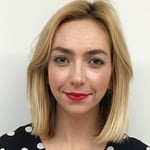 Aimie Stone, ADS
As ADS Group's Senior Economist , Aimie leads on all ADS procurement, production and dissemination of industry and economic data. In a cross-sector role, Aimie leads on providing evidence to policy issues, including tax, customs and international trade. Lead on a range of key issues including impacts of COVID-19 and the UK's future relationship with the EU and other future trade arrangements. Prior to ADS, Aimie has a background working for trade bodies representing interests of the both automotive and food and drink manufacturing sectors, providing a similar role in evidencing policy positions with economic analysis and supporting on customs and trade issues.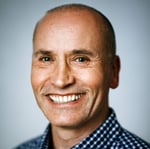 Pete Smith, OCR Services
Pete has over 30 years' experience in EMEA Sales and Management with startups and established IT security brands, plus a record of forging strong partnerships that deliver long-term value and business growth. Also, Pete keeps a keen eye on how best to harness cutting edge technology to its full advantage, in order to help organizations to anticipate changes and stay one step ahead.
If you have any questions about the webinar or require assistance, please contact us.