REGISTER TO RESERVE YOUR SPOT FOR OUR FREE WEBINAR:
Due Diligence with OFAC Screening Requirements
TUESDAY | DECEMBER 15, 2020 | 12:00 PM - 1:00 PM EST
Topics will Include:
Introduction of Kharon Team

Introduction of OCR-Kharon Partnership: Kharon data to be available on OCR's EASE platform through Watch List Screening

Features of new sanctions network intelligence available for OCR users

Discussion on Kharon's 50 Plus data

Recent data updates to show why OFAC 50% rule matches to blocked entities




About Kharon:
Kharon is a leading provider of research and data analytics, focused on global security threats and other controversies that impact global commerce and finance. It is headed by former senior officials from the U.S. Department of the Treasury, and experienced professionals in software development and data science. For more information or to join the Kharon team, visit www.kharon.com, and connect with them on LinkedIn and Twitter.
SPEAKERS: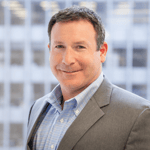 Howard Mendelsohn, Chief Client Officer, Kharon
Howard works closely with business, compliance, and legal professionals to strengthen programs and controls for managing financial crime risk. Howard has over two decades of experience in combatting illicit financial activity, in both the government and the private sector. Howard served at the US Treasury Department from 2001 to 2011, including as Deputy Assistant Secretary and Assistant Secretary (Acting) for Treasury's Office of Intelligence and Analysis. Howard led Treasury's intelligence functions, including oversight of analytical production, risk assessment, security, and strategic planning. Following his service at Treasury, Howard held leadership positions in Enterprise Compliance at PNC Financial Services Group. He is a recognized thought leader on Financial Crime matters and speaks regularly at conferences.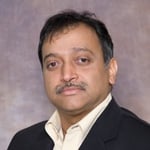 Thomas Mathew, Senior Vice President of Global Trade Management, OCR
Thomas Mathew, Senior Vice President of Global Trade Management at OCR Services, Inc, has over 30 Years of managerial and technical expertise designing enterprise web-based and client-server applications. He builds relationships with clients and works closely with customers to understand their needs and help solve their compliance-related problems. With his vast knowledge and experience, he is always keen to share his expertise within the industry. He keeps on top of the latest industry and security trends, evolving regulatory changes, and helps streamline supply chain management.

If you have any questions about the webinar or require assistance, please contact us.