REGISTER TO RESERVE YOUR SPOT FOR OUR FREE WEBINAR:
Are You Prepared for the Eu Exit?
MONDAY | NOVEMBER 30, 2020 | 2:00 PM - 3:00 PM BST | 9:00 AM - 10:00 AM EST
Webinar Overview:
On January 1, 2021, goods exported from the U.K. to the EU and imported into the U.K. from the EU will, for the first time, be subject to specific controls and require a customs declaration. With this transition just around the corner, operational readiness is vital in ensuring a smooth transition. For businesses to avoid any compliance pitfalls and mistakes that could cause costly delays, it is essential to understand the new changes in documentation and legislation needed.
Topics will Include:
Discussing preparations to make declarations for goods into the UK & EU

Reviewing current software - will it carry out your entries for you?

GVMS

Customs facilitation - are your service providers ready for the transition?

Discussion: what impact will the EU exit have on international imports?

Q&A Session
KEYNOTE SPEAKERS: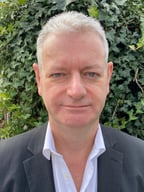 Steve Bartlett: Chairman Association of Freight Software Suppliers (AFSS)
Steve spent 25 years in the IT industry managing global outsourced IT Infrastructure Services for multi-national companies and more recently working on transformation projects looking at technologies such as ERP overlays, Robotic Process Automation, and Predictive Data Analytics. Appointed Chairman of the AFSS in 2019. Started my career working for British Caledonian, then British Airways Cargo, and spent my early years living as an expatriate in Nigeria, where my father ran an Airfreight Forwarding business.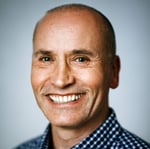 Pete Smith: Director of Sales EMEA and APAC (OCR)
Pete has over 30 years' experience in EMEA Sales and Management with startups and established IT security brands, plus a record of forging strong partnerships that deliver long-term value and business growth. Also, having a keen eye on how best to harness cutting edge technology to its full advantage, in order to help organizations to anticipate changes, and stay one step ahead.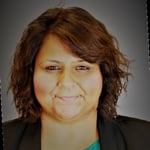 Simran Sethi: Senior Global Trade & Customs Consultant (OCR)
Simran is a Senior Global Trade Compliance practitioner working with OCR Services Inc. She heads business development and is responsible for gauging client needs for global trade management automation. She is abreast with the demands of Customs Regulations, and helps clients automate their internal trade compliance processes. Her core area of expertise is Import/Export compliance, Duty Drawback, Foreign Trade Zones and Foreign Trade Agreements, Export Licensing along with ITAR Exemptions and EAR Exceptions.
If you have any questions about the webinar or require assistance, please contact us.