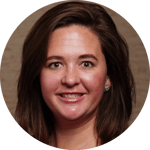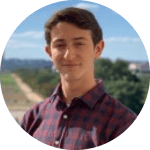 Lisa Parker | Charlie Liebetrau | Chris Radcliffe
Ms. Parker, Mr. Liebetrau, and Mr. Radcliffe support the IT Modernization team at DDTC by developing strategic communications, providing training, and coordinating DECCS outreach to industry and government partners. Ms. Parker joined the DDTC team in July 2019 and has supported Department of State technical implementations for over 10 years. Mr. Liebetrau has supported DDTC since October 2017, previously working within the DOD since 2005. Mr. Radcliffe joined the DDTC team last year as a technical writer.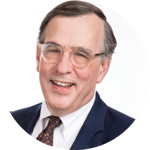 Ambassador Frank Lavin
Frank Lavin is the CEO and founder of Export Now, a U.S. firm that operates e-commerce stores in China for international brands. Established in 2010, Export Now is the largest off-shore operator of China e-commerce stores, helping brands from around the world in strategy and operations. In Government, Lavin served as Under Secretary for International Trade at the U.S. Department of Commerce 2005-2007. In that capacity, Lavin served as lead trade negotiator for both China and India and was the senior policy official in the Department responsible for commercial policy, export promotion, and trade negotiations across the globe. Lavin was U.S. Ambassador to Singapore from 2001-05, where his duties included helping negotiate the U.S.-Singapore Free Trade Agreement. In the private sector, Lavin served in senior finance and management positions in Hong Kong and Singapore with Edelman, Bank of America, and Citibank.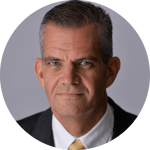 Dane Chamorro
Dane Chamorro is a Partner at Control Risks and head of Global Risk Analysis and Business Intelligence practice in the Americas. Specializing in political/regulatory risk and business intelligence, Dane regularly advises strategic and portfolio investors and private equity firms on political and partner risks, corporate governance, and high-profile business disputes globally.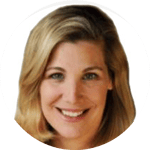 Sarah Thorn
Sarah is primarily responsible for managing global government relations related to supply chain and trade issues at Walmart. In this capacity, she advocates for Walmart priorities in legislation and trade negotiations that impact the company's worldwide sourcing, e-commerce and retail distribution rights. She also leads a team that drives global public policy in support of Walmart's responsible sourcing commitments. Most recently, Sarah has expanded her portfolio to manage Walmart's UK government relations, focused on BREXIT negotiations.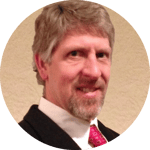 Jerry Niemeyer
Jerry Niemeyer is a Director of Product Management at Oracle Cloud Infrastructure – Government. He has spent the last 20 years supporting government customers and defense contractors to leverage technology delivering solutions to securely create, share, and manage critical data and build the services that employees and citizens depend on. Jerry has a technical background in hardware, software, security, compliance, and cloud offerings, with most of the last decade spent at Oracle.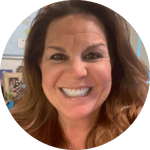 JoAnne Davis
JoAnne Davis is Director of Global Trade Compliance for Spirent Communications, Inc. a leading global provider of automated test and assurance solutions for networks, cybersecurity, and positioning. JoAnne's career work spans over thirty amazing years in the global trade environment. She has her Customs Broker license, attended Cal State Long Beach Global Logistics Specialist program, and has learned her experience from the ground up the stages of shipping/receiving, transportation, logistics, and customs compliance. JoAnne is considered an expert in managing customs compliance, coordinating import and export compliance efforts with multiple global divisions, developing robust business partnerships and aligning Compliance goals to support overall corporate strategy, creating an environment that improves performance through teamwork, and working with service provider negotiation to balance cost savings and increase service levels.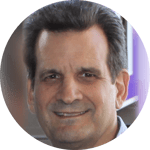 Mark Jurovich
Mr. Jurovich is responsible for global trade policy, compliance and operations. He manages the global trade compliance teams that include import/export operations, trade facilitation, product classification, product compliance and all related regulatory compliance matters. Mr. Jurovich has served in progressive engineering, management and executive roles throughout his 30+ years of experience in the aerospace & defense, test and measurement, and commercial wireless industries. Mr. Jurovich holds a Juris Doctorate (law degree), a Bachelor of Science in Computer Science and is Lean Six Sigma certified.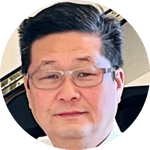 Joseph Kim
Mr. Kim oversees Xilinx's global import and export compliance, trade affairs, privacy, anti-bribery, anti-slavery, and other regulatory compliance matters. At Xilinx, he is responsible for managing teams of compliance professionals maintaining daily operational compliance activities, advising senior management and business units on compliance matters, planning and facilitating strategic regulatory engineering, and engaging government authorities. He serves as an industry advisor on the US Department of Commerce's Information Systems Technical Advisory Committee. He has engineering degrees and a law degree and is admitted to the California Bar.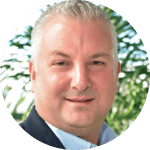 Gerry Horner
Gerry Horner has been employed with the U.S. Department of Commerce for over 32 years. He rejoined the Census Bureau in the Trade Regulations Branch in December 2018, where he is responsible for assisting in the formulation of the Foreign Trade Regulations (FTR); ensuring that the FTR are consistent with Partnership Federal Agencies Regulations and Statutes; contributing to the development of the Electronic Export Manifest; and managing the Voluntary Self Disclosure program. Prior to rejoining Census, Mr. Horner spent seven months in private industry, working as the Director of Training and Onboarding for OCR services, a trade-compliance software provider. Between 2006 and 2018, Mr. Horner was a Senior Analyst and Director of the Office of Technology Evaluation for the Bureau of Industry and Security (BIS). He transformed BIS's data mining efforts, deployed the Consolidated Screening List and BIS license decrementation program, and assisted in the rewrite of the export clearance and destination control statement regulations. Mr. Horner liaised with the Census Bureau and U.S. Customs and Border Protection on all matters related to the Automated Export System (AES) and the U.S. Government's single window system - the Automated Commercial Environment.
Gary Stanley
Gary Stanley is the President of Global Legal Services, PC, a Washington, DC-based law firm focusing on trade compliance issues. Mr. Stanley advises, among others, numerous U.S., Canadian, and European companies on export control issues, including preparing license applications and commodity jurisdiction requests, strengthening export control compliance programs, providing in-house training, and guiding ITAR and EAR voluntary disclosures. He has served as a Special Compliance Official under a 2004 ITAR Consent Agreement, publishes the daily Defense and Export-Import Update newsletter, and frequently speaks at U.S. export control conferences around the world. Besides representing private companies, Mr. Stanley has also served as a consultant to the U.S. Government and foreign governments, as well as industry groups. For example, he served as the principal outside subject matter expert on export controls to prime contractor Booz Allen Hamilton Inc. in Phase II of the Transatlantic Secure Collaboration Program. This program was a consortium of ten leading U.S., Canadian and European defense companies seeking to establish "best practice" guidelines for the electronic exchange of unclassified proprietary and export-controlled information. Mr. Stanley has also provided export control training to multiple Canadian Government agencies. Mr. Stanley received his undergraduate degree from Emory University in 1975 and his law degree from Harvard Law School in 1978.
Sanjay Notani
Sanjay Notani is a Partner at ELP and co-heads the International Trade & Customs practice. He is a member of the Supreme Court Bar of India (SCBA) and Maharashtra & Goa Bar Council, American Bar Association (ABA) and has the distinction of being appointed to ABA's Steering Group of the Export Controls & Economic Sanctions Committee, representing Asia. Sanjay is also Vice-Chair on the ABA's South Asia/Oceania & India Committee. He is also a member of the Inter-Pacific Bar Association (IPBA) and the Customs and International Trade Bar Association (CITBA) and represents various committees.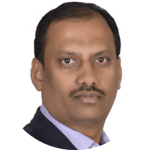 Charles Prabhu Jesuraj
Charles Prabhu J is a Senior Manager Export Compliance, Qualcomm in Bangalore, India since 2018. Mr. Charles has 15+ years Trade Compliance work experience having worked in Caterpillar & GE in India. Regular speaker on "India's Export Control Regulations & Polices" in various Govt. of India Outreach programs and industry body meetings. Mr. Charles graduated from National Law School, Bangalore.
Mark Bullock
Mark Bullock is a proven leader that has displayed excellent leadership developing intelligence driven processes; pursuing proactive counterterrorism and criminal investigations; establishing effective liaison relationships, and adeptly responding to crisis situations. He is a results-driven leader with broad expertise in critical decision making, risk mitigation, strategic planning, and project execution. He is an executive who has applied extensive knowledge of law enforcement and security practice to government and corporate operations.

Mark became an FBI Special Agent in 1983. He performed admirably throughout his career and was appointed to the Senior Executive Service (SES) in 2000. As an executive, he effectively led investigative programs targeting international and domestic terrorism, economic espionage, cybercrimes, white-collar crime, and criminal enterprise matters. In 2001, he served as Special Agent In-Charge of the FBI's Cleveland Division leading that office through the 9/11 crisis response. Subsequently, he was promoted to Assistant Director over HR and adeptly reengineered the FBI's hiring and promotional processes while hiring record numbers of individuals to meet the diversity and critical skills needed to meet the FBI's post 9/11 national security mission. From 2005 until his retirement in 2009, he served as the Legal Attaché London leading the FBI's most critical international office. Mark received a Presidential Meritorious Executive Award (top 5% of federal executives) for his service as an executive in the FBI.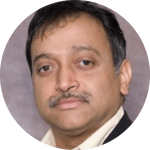 Thomas Mathew
Thomas Mathew, Senior Vice President of Global Trade Management at OCR Services, Inc, has over 30 Years of managerial and technical expertise designing enterprise web-based and client-server applications. He builds relationships with clients and works closely with customers to understand their needs and help solve their compliance-related problems. With his vast knowledge and experience, he is always keen to share his expertise within the industry. He keeps on top of the latest industry and security trends, evolving regulatory changes, and helps streamline supply chain management.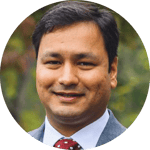 Abhishek Kishore
Abhishek Kishore is the Managing Director - Global EASE International Practice at OCR Services where he is responsible for expanding OCR's footprint in the international markets. Previously, Abhishek served as the Deputy Country Head - India at the U.S.-India Business Council (USIBC), U.S. Chamber of Commerce. In this role, he was responsible for Council-wide policy advocacy and stakeholder engagement initiatives in the U.S.-India corridor for leading US and Indian companies. Along with that, he also focused on the Digital Economy domain, advising several technology companies (global U.S. and Indian IT leaders, e-commerce and fintech innovators) on government policies and regulatory frameworks.

Prior to USIBC, he was based in Los Angeles helping a big data analytics startup expand its business in the Southern California region. Abhishek has previously worked for major companies including Infosys Technologies, Cognizant Technology Solutions and Forrester Research in India as well as in the United States for several years. Abhishek is a computer science engineer by training and has a Master of International Business (MIB) degree from the Fletcher School of Law and Diplomacy, Tufts University in Boston.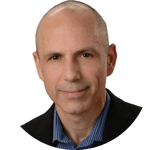 Chris Couture
Chris Couture is an enterprise strategist, helping clients orient to deliver user-centric solutions which exploit the true capabilities of enterprise technologies. During his twenty-plus-year career, he has traversed multiple technologies including Microsoft, PeopleSoft, Oracle Cloud, SaaS and PaaS, SAP, and ground-up builds melding these with modern user interfaces in browsers, mobile platforms, voice and IoT devices. Certified in both User Experience and multiple technologies, Chris brings a diverse history of client experience and industry innovation to clients as he collaborates to shape IT visions through the eyes of end-users with a multitude of needs.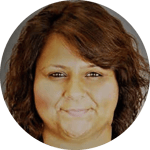 Simran Sethi
Simran Sethi is a Senior Global Trade Compliance practitioner working with OCR Services Inc. She heads business development and is responsible for gauging client needs for global trade management automation. She is abreast with the demands of Customs Regulations, and helps clients automate their internal trade compliance processes. Her core area of expertise is Import/Export compliance, Duty Drawback, Foreign Trade Zones and Foreign Trade Agreements, Export Licensing along with ITAR Exemptions and EAR Exceptions.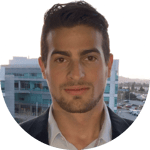 Robert Lewis
Robert Lewis is a Product Manager for Licensing & Permits. He has been working with OCR Services for about eight years, with his primary focus being in the licensing, compliance request, and incident management modules. Robert's experience with trade compliance comes from the OCR perspective, as well as from working daily with OCR's clients and users from the industry.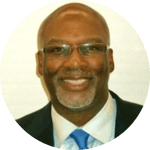 Nate Holley
Nate is the SVP of the OCR Security and ID Practice. Nate is an executive with 25+ years of achievement delivering best-in-class processes and technology solutions to clients to drive organizational transformational success and performance. He leads the Security and ID Practice product development expectations, Sales, Marketing, Delivery, and Customer Satisfaction operations to assure product growth and performance across private and public marketplaces. Nate's past roles include Vice President Oracle Practice, Vice President of Delivery Oracle Practice, Vice President of Global Delivery, Senior Director of Global Delivery, Oracle Practice Senior Director, and various other roles at Ciber and Oracle Consulting.